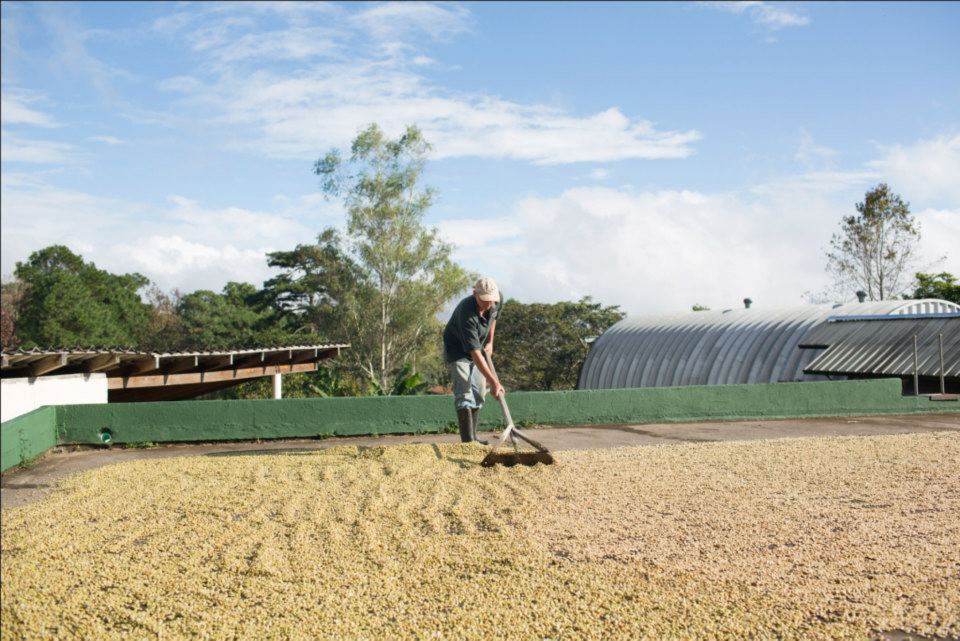 Visit our farm
You can visit our working coffee plantation and step into an unforgettable world of insolated beauty, hard manual labor, and basic time honored values. A day's tour to the farm atop Mt. Miramundo allows lovers of coffee to understand all that occurs before they bring that cup of coffee to their mouth. Visitors to Copan can plan a day on our high mountain farm as can any of our clients that may pass through this special part of Honduras. Finca Miramundo is 50 minutes by 4×4 pick-up from Copan Ruinas and the views are spectacular during the winding ascent to the farm.
A tour begins with a visit to the shaded coffee-covered slopes and an explanation of the yearly cultivation cycle and meticulous care that results in our superior coffee. Continuing to the processing area or "beneficio" our guests learn of the journey from ripe, red harvested fruit, to washed and sun-dried grain, to carefully selected beans ready for roasting. It is a complex and obviously labor-intensive process and always leaves a lasting impression of the "I had no idea" variety.
After an elegant but hearty mountain lunch served on an overlook above the valley our visitors can explore the farm in depth. An extensive system of nature trails provides access to all areas of Miramundo, from coffee covered canyons to lush stands of high tropical forest. You can spend time bird watching, swim in a pool fed by a waterfall, or simply relax and absorb the tranquility, cool climate, and marvelous vistas of our mountain. You are indeed immersed in another world and a truly fascinating way of life. After ypur time at Finca Miramundo a cup of coffee will never again be taken for granted. It will carry the rich flavor of memories from your experiences on a high working plantation.